It's great for a company to have core values. In our office, we have our six core values posted in several places – it's impossible to get very far from them. What is even better is that these core values are part of the makeup and personalities of the individuals within the company.
One of SIGMADESIGN's core values is to "Help Clients and Each Other." We do not believe that "Each Other" is limited to the folks inside this office building. It extends to our neighbors, our families, our friends – even including neighborhood baristas!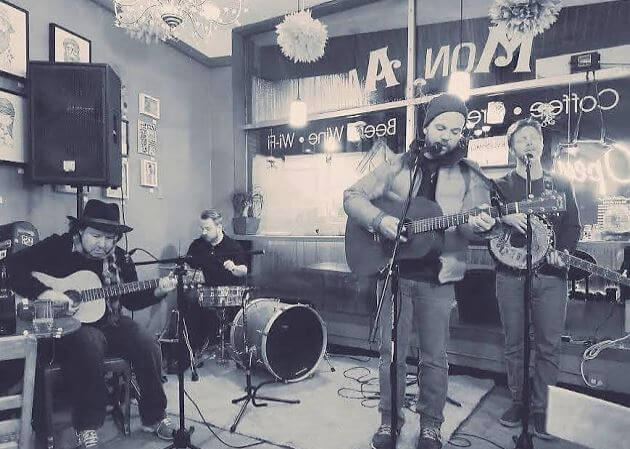 In 2013, one of our favorite baristas at Mon Ami Café was robbed. Right before he was leaving work to play his banjo at a funeral, somebody stole his instrument right out of the café. When the SIGMADESIGN team heard about his situation, they immediately decided to start an office collection. In one day, enough donations were collected for our barista friend to purchase a brand new banjo. As you can imagine, he was stoked.
When word of this reached another neighbor, The Mighty Bowl food truck, they offered to provide lunch for the whole SIGMADESIGN team. They thought SIGMADESIGN's response to a neighbor's need was so considerate that they parked their truck in front of the office, and everyone enjoyed a nutritious, organic, and flavorful lunch. YES! Mighty Bowl!
You can check out the Mighty Bowl page to see where in Vancouver they are each day: http://www.facebook.com/themightybowl Not only do they serve great food, but they also care about the people they are serving.
At SIGMADESIGN, we are thrilled to have a team of folks who naturally practice the core values. Additionally, we are thankful to be surrounded by other local businesses who appreciate, support, and demonstrate these same values.