By Bill Huseby, President & CEO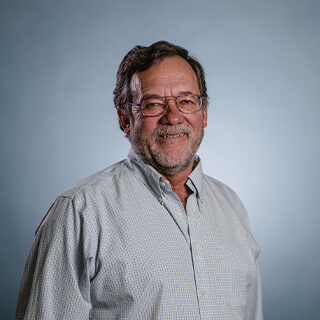 To help support growth, continue to produce high-quality deliverables, and open our services to additional market sectors, SIGMADESIGN has worked hard to achieve ISO 9001:2015 Quality Management System certification. This certification focuses on quality systems management, emphasizing risk analysis and management. Improving our company processes will help us continue to meet our clients' project requirements consistently and engage in best practices.
SIGMADESIGN, in its early days as a smaller company, was only capable of taking on a handful of projects at once. Now, as a company with nearly 350 of the best and brightest employees, the firm can handle over 150 projects concurrently. In order to continue producing high-quality deliverables, we needed to adapt our strategies. Increased project numbers made it essential that we create uniformity in project management and delivery. Variability is the enemy of efficiency, and continual improvement is the aim, so in 2019, pursuing ISO9001:2015 Quality Management System certification became a "must-do" for SIGMADESIGN.
WHAT IS ISO?
The International Organization of Standardization, otherwise known as ISO, is comprised of experts from over 164 countries that instituted best practices for products, services, and systems. Established in 1946, they have published over 22,000 standards across nearly every industry, from food safety to environmental management. To be certified to an ISO standard is recognition that a business is engaging in best practices in a specific area.
SIGMADESIGN decided to pursue ISO 9001:2015 Quality Management System certification for several reasons. Certification would open up work opportunities with many potential and existing clients in target market sectors. Additionally, certification shows our clients that we are committed to continually improving our process while engaging in best business practices.
PROCESS
The process for obtaining ISO9001:2015 Quality Management System certification motivates a company to make fundamental, operational changes. At SIGMADESIGN, prior to engaging in the ISO9001:2015 Quality Management System certification process, procedures for projects varied, sometimes causing confusion for those involved. Putting ISO standardized procedures in place remedied this by refocusing efforts on more efficient operational procedures. During the process, the company examined how to remove the ambiguity in expectations for various project processes. Project groups assessed the needed inputs to perform their jobs, and exactly what outputs must be produced in order for the next group to proceed with their job contributions. This allowed teams to operate more efficiently.
The certification process also encouraged documentation improvements, making it easier to catch and correct mistakes at any step of any project. This involved shifting workload distribution forward so that problems could be identified earlier, and thus prevent problems downstream. Additionally, better documentation reduces a project's overall cost and time, allowing teams to focus on more high-quality work. In short, SIGMADESIGN's pursuit of ISO 9001:2015 Quality Management System certification required documentation improvements that lead to the best, most efficient way to run projects.
AUDITING PROCESS
ISO 9001:2015 Quality Management System certification involves a rigorous auditing process that varies depending on the certification type and the number of employees. SIGMADESIGN partook in three audits.
The first, "pre-assessment" was a two-day, non-binding audit serving to uncover gaps in company processes. The second, "Stage 1" audit, was an official audit focused on our overall process. The third, and last "Stage 2" audit comprised a four and a half day examination of processes and improvement efforts. Out of 6 assessment categories, SIGMADESIGN scored 3 out of 5, which is the highest score possible in Stage 2.
Our performance across the three audits led to a recommendation for ISO9001:2015 Quality Management System certification.
CONTINUOUS IMPROVEMENT
Obtaining a certification is not the end of the ISO process. ISO 9001:2015 Quality Management System certification continues on a 3 year cycle. "Year 1" starts with the certifying audit, "Year 2" includes a surveillance 1 audit, and in "Year 3" a second surveillance audit is conducted. Then, the process starts all over again.  In reality, the ISO certification process continues annually with every third year being a deeper dive into the details.
Attaining ISO 9001:2015 Quality Management System certification has been a rewarding experience, one that has contributed to an increase in efficiency and organization for SIGMADESIGN's processes. We will continue to maintain the level of standards required to keep this certification, and we are considering pursuit of additional certifications in the future as well.
Best to you in 2020,
Bill
---