"…If I can see a clear vision for how a project or product can help people in the end, and I can understand the people who might benefit from it, I get excited about it."
Jay began working at SIGMADESIGN in 2000
What was your youth like?
Like so many others who grew up in the 80s, I was a latch-key kid. My dad worked all day, and I would get home from school before he did. That's when I would take things apart to find out if I could put them back together. Usually I wasn't able to, but that was an opportunity for my dad and I to work together, fixing things like a Walkman, the VCR, or remote controllers. Usually, it was something that was probably too expensive for a kid to be playing with. My dad was an Engineer and definitely a big influence on my decision to become an engineer later in life.
As a pretty typical 80s kid, I watched a lot of Transformers and GI Joe cartoons, played a lot of sports – soccer, baseball, basketball, wrestling, golf. A little of everything to see what I liked. Some of that stuck, and I still love playing soccer.
Education
My education was not a straight path. In high school I did a lot of college prep courses, and also a lot of doodling and cartooning. I got into comic book art, and one of the colleges I was accepted to was the Joe Kubert School of Cartoon and Graphic Art (now known as The Kubert School). I still love to sketch, and I would like to be involved in that again someday, but my goal had always been to be a Marine Corps Aviator, so I took that path rather than cartooning. I went to The Citadel in Charleston, South Carolina to study Civil Engineering. I didn't graduate from there, but instead went back to New Jersey to obtain associate degrees in drafting and mechanical engineering.
When I moved out west to work for SIGMADESIGN, I continued working on my bachelor's degree at night at the Oregon Institute of Technology. In 2003, after a few years working at SIGMADESIGN, I decided to focus on school (63 credits in one calendar year) and completed my bachelor's degree.
My Path to SIGMADESIGN
I began making my way west starting from New Jersey with my first stop in Michigan. Here I gained skills and experience working for a company called Dart Container (manufacturer of Solo cups). Michigan didn't appeal to me. I was dreaming of the west coast, and Michigan was too cold and too flat. One day I saw a post on an SDRC (Structural Dynamics Research Corporation) user group website about a small engineering firm in Vancouver, Washington that was looking for someone who could run a CAD package called I-DEAS (now Siemens PLM). I-DEAS software was what I used predominantly while working for Dart, so I had quite a bit of experience and training in that software already.
I applied for the position, and flew out to have an interview with Bill Huseby and John Barker. My best friend growing up in Jersey already lived in Portland, so he and I were out having a drink at the Portland waterfront later that day when I got a call with a job offer. My girlfriend (now wife) was applying to grad schools at the same time, and she had been accepted to Portland State University, so everything came together, and I moved to Portland.
What do you enjoy most about your profession?
My two stints at SIGMADESIGN total about 10 years. The first one – for about three years – was primarily as a Mechanical Engineer and lab technician. That ended in 2003 when I returned to school full time. In 2014, I joined SIGMADESIGN again focusing on business development and project team management.
I've always enjoyed problem solving. It's what attracted me to engineering in the first place. In my current role, I deal with very different things than when I was an engineer. Obviously, there is a lot more client interaction. This still requires a lot of creative problem solving and teamwork, and communication across teams, which I enjoy quite a bit.
The thing I've enjoyed most during my time at SIGMADESIGN is management. Honestly, I don't do a whole lot of that right now, but managing a small group of people and working on my leadership skills is the highlight of my career here.
I'm the kind of person that loves to workshop things, and you can't really do that alone. Teamwork and interaction with others is something I value. Working as a team is the best way to find good approaches to problems, and good solutions.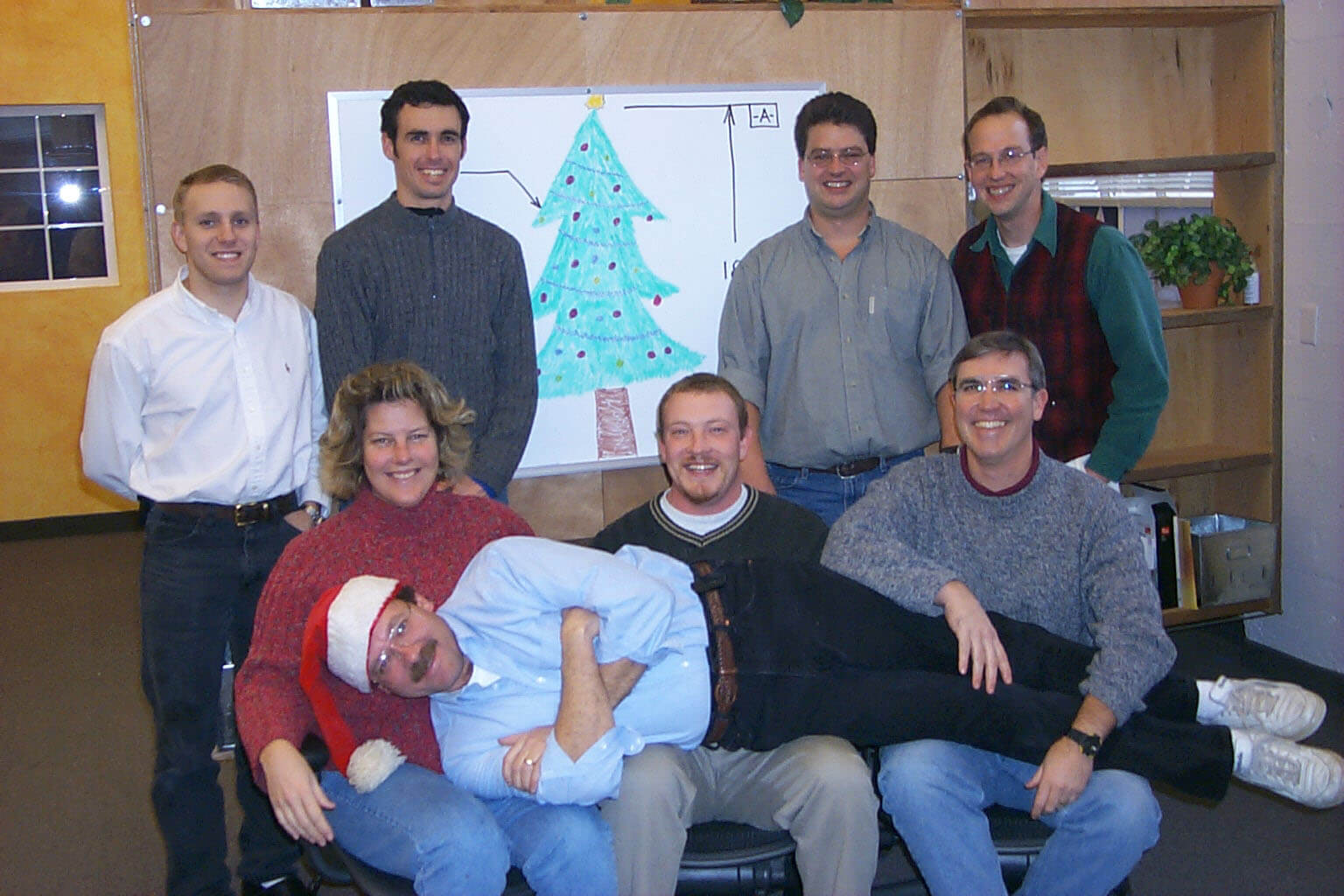 Core Values at SIGMADESIGN
Just about every one of them comes into play in every day. I can't do my job alone; there's always so much going on, and Integrity is a big part of keeping things organized and fair for everyone. Alignment to the core values is critical for anyone who works here, and it helps to underscore the trust in others and makes teamwork easy. If I had to pick a favorite, it would be Integrity, but the one I probably talk about the most is Exceed Customers' Expectations.
What do you like to do outside of work?
I love to be outside. The COVID-19 pandemic has really put a stake through the heart of my primary outdoor activity, which is playing soccer. Our league is almost folding, and the indoor fields that I practiced on are closed. To replace that, I've been trying to do as much as possible outside. Started playing golf and tennis. I played tennis when I was younger, but it's been a long time – it's been nice to play these kinds of sports, where you're already distanced from other players, you're not bumping into people… It's not the same, but I'm glad it's an option. There are public parks near my house that have excellent tennis courts.
One of my colleagues at SIGMADESIGN introduced me to e-NABLE, which is a volunteer network that offers users the opportunity to 3D print open-source prosthetics that are donated to children who are missing a hand, or even a whole arm. I cleaned out my garage, and set up a 3D printer in there, and I've been doing this with the e-NABLE community since then. Every disability requires some level of customization, so I do some design work here and there as well as printing generic parts that are useful for a broader application.
When COVID-19 broke out, I also started printing open-source face shields that I could assemble using parts from McMaster-Carr, and I shipped over 100 face shields from my own garage before requests started to slow down. That number pales in comparison to what SIGMADESIGN's lab was able to produce, but we worked together and shared contacts. That was an amazing experience, and I'm so proud of this organization, and the community as a whole for coming together to solve a problem like that.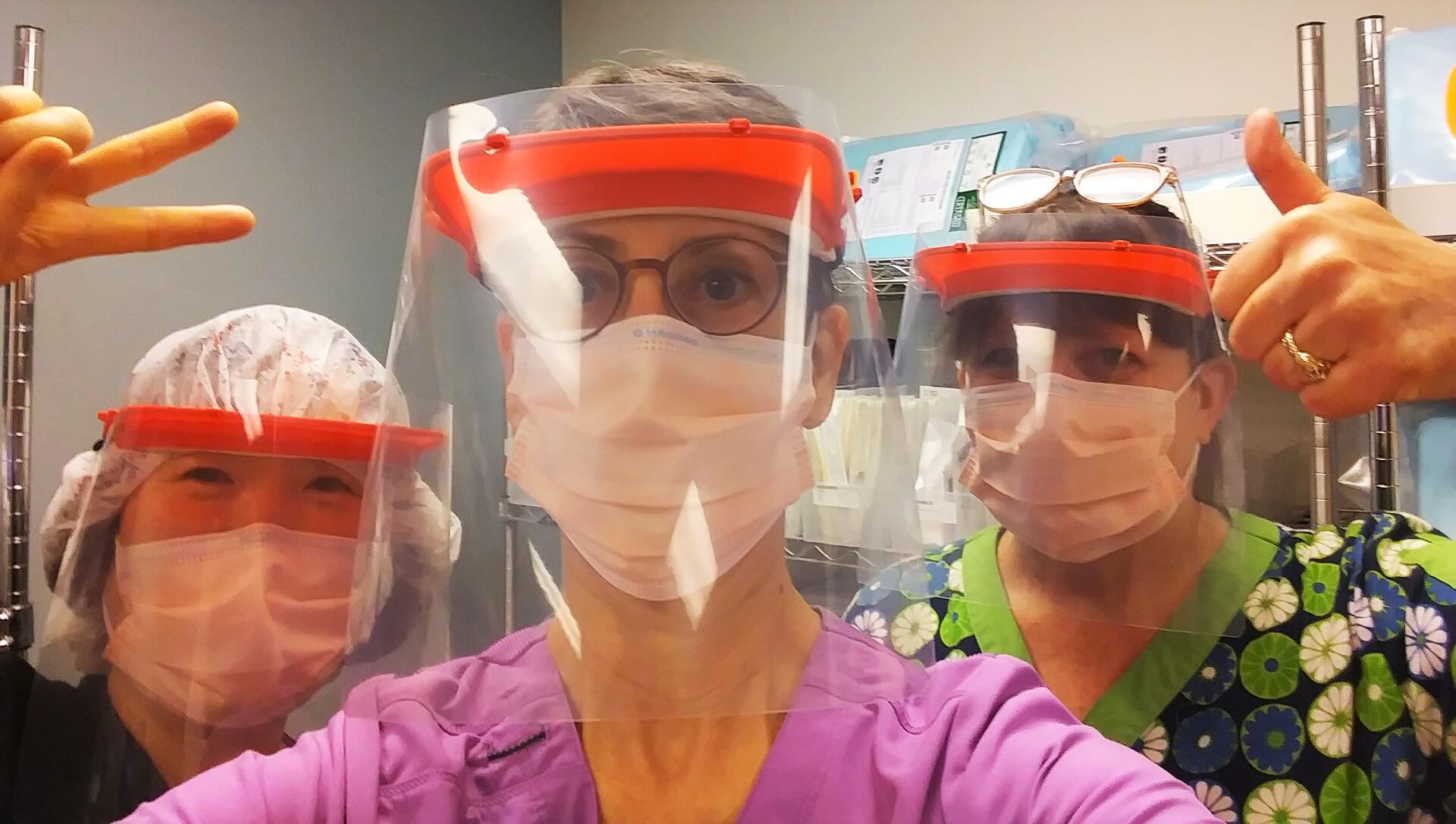 What are your favorite project types?
It isn't necessarily a specific type of project, or even a specific type of technology, but I enjoy any project that helps people in some way. Even if I'm only active on the quoting side, if I can see a clear vision for how this project or product can help people in the end, and I can understand the people who might benefit from it, I get excited about it.
Other than that, I love seeing things that are on the bleeding edge of technology. Once in a while I'll work on something with an NDA, and get a glimpse of something that very few people get to see. Sometimes these are things that the general public won't even know about for 3, 5, or even 10 years, so the trust that's given, not only to me, but to SIGMADESIGN to bring us on board and have a look at this thing, that's always pretty cool to me.