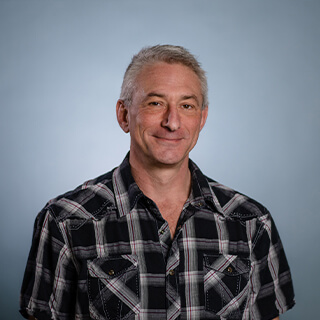 "An enjoyable thing about the profession, which I am continuously surprised by, is that so much of our world is calculable."

Time at SIGMADESIGN: 10 Years
What was your youth like?
I grew up in Western Montana, in the country. There was a lot of opportunity for me to partake in outdoor activities like hiking, hunting, biking and playing. My responsibilities included a fair amount of chores. With big gardens, there was always a lot of yard work and weeding. My parents convinced me that our gardens provided the food that fed me, therefore this was important work to do.
As a kid, I enjoyed taking things apart to figure out how they worked. Most likely this trait came from my mom, who was the most mechanically inclined of the family.
What was your educational experience?
At Arlee High School with a class of 29 people, I took every single course offered, and ended up with three study halls my senior year. It seemed certain that I would end up being a chemist. After graduation, I attended the University of Montana for three years. An organic chemistry class in my junior year, showed me that I didn't want to be a chemist anymore – everything was happening on too small of a scale.
Next, following my stint at U of M, I spent almost three years in the trades, mainly in construction. One day, I took apart a battery-operated drill to clean it and asked my co-worker, "Who decided how the motor and gearing went into this drill?" He told me a mechanical engineer, and that Montana State University offered courses. So, that's where I ended up for my mechanical engineering degree, but I was disappointed that the program didn't include robotics. Later, I went on to grad school at Johns Hopkins University in Baltimore, where I studied robotics, obtained my masters, and finally felt satisfied with my education.
What do you enjoy most about Mechanical Engineering?
The best part about my profession is the process of making a design into a real, tangible, completed project. There's fulfillment in that, kind of like creating something from nothing. The culmination of your efforts result in the CAD model becoming a real object.
What are your interests outside of work?
My interests include a diverse set of hobbies. I am an avid rugby fan. I used to play and coach, now I enjoy traveling to watch rugby. Most recently I went to Japan for a few weeks to attend the Rugby World Cup.
Also, I like magic, target practice, piano, and hanging out with my cat. I like reading Sci-Fi; my favorite author is Iian M. Banks (yes, it's his first name has 2 i's) . Those are my hobbies, but I also enjoy hanging with my friends. Visiting my four nephews and one niece is great too, and then I leave them with their parents.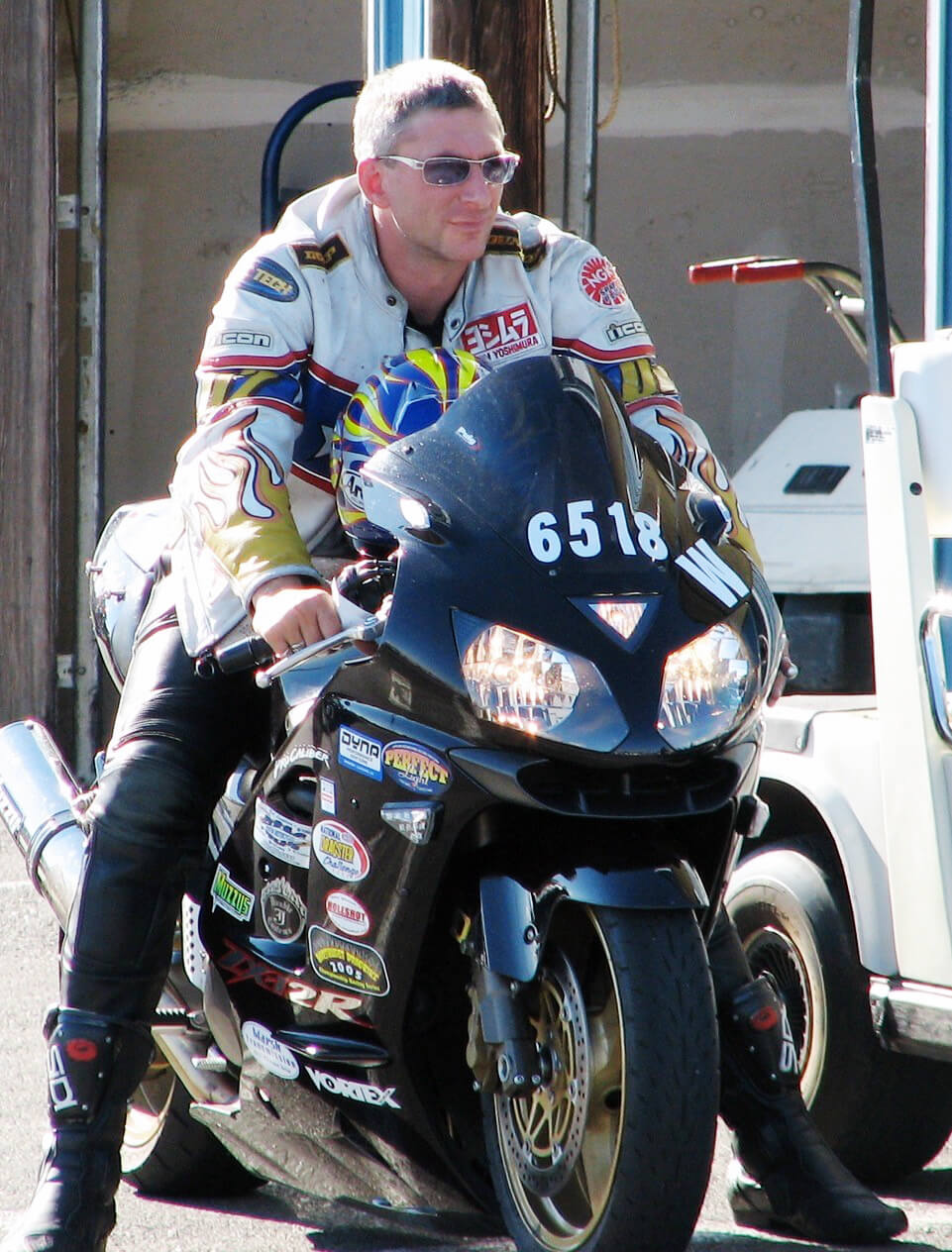 WORKING AT SIGMADESIGN
What do you enjoy about working at SIGMADESIGN?
I appreciate the culture, location, facilities, benefits, and the obvious and concerted effort to make SIGMADESIGN a good place to be. That has always been something that Bill and the leadership team have actively tried to keep going as the company grows. They continue making it an enjoyable place to work.
I enjoy my co-workers. It's nice to have a large organization to draw on for the knowledge and the capabilities that come with that. I'm happy to be part of a large organization where there are many hands to make things work, and there's a large variety of challenging work. I enjoy challenges, and being able to face those challenges with my co-workers.
What are your favorite project types?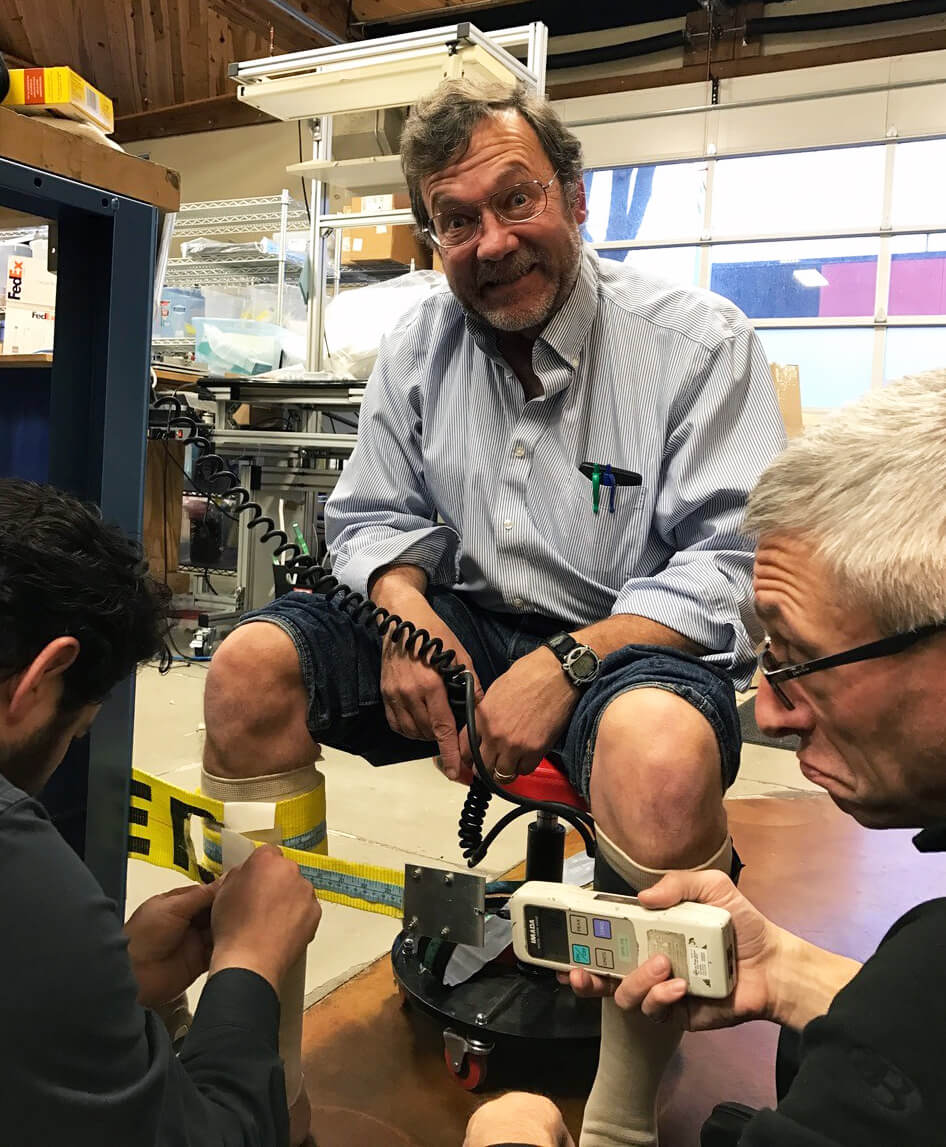 My favorite project was a continuous feed, hot-roll laminator for making Kevlar. My favorite project types are ones involving heat transfer analysis. I'm always excited to work on complex heat transfer problems.
An enjoyable thing about the profession, which I am continuously surprises me, is that so much of our world is calculable. People often want to know how hot or how cold something is, what the temperature of an object is given its surroundings, and we are able to calculate these things to a reasonable degree of accuracy. We know how long it takes for things to attain a certain temperature or how much insulation an enclosure requires to keep things a certain temperature. It's always fascinating to me that we can actually calculate these deterministically.
How do the Core Values at SIGMADESIGN influence your work?
They're part of the Golden Rule I learned growing up. Helping Each Other is part of daily life, and I'm glad it is something SIGMADESIGN stresses. Adaptable is probably the core value I struggle with the most. Although engineering requires adaptability, rigidity is part of a particular design that has been completed. Therefore, the aspect of changing it, which often happens, can be frustrating for me, but it's one I keep working on.
Take Time To Laugh is one of the core values that I don't know if there's anyone that doesn't enjoy. The opportunity to have a fun time at work through various activities and with coworkers is a great thing.
Exceeding customers' expectations is a bare minimum, and going above and beyond is what keeps them happy.