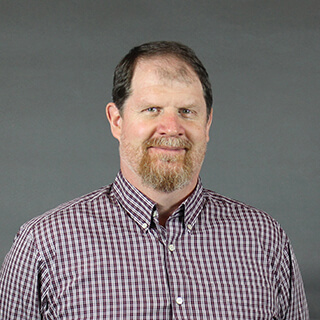 Early component and subsystem testing allows for data-driven decisions that drive the product design of components, subsystems, and systems to meet the product requirements. Every client has a unique list of product requirements which are created to address a product's functionality, reliability and robustness among other things. When working towards the best design for a product, we conceptualize, theorize and explore what solution will prove to be preeminent. In this process, we test concepts and theories early and often to improve product development. Contrarily, when testing happens after the detailed design work, precious time and resources are wasted. At SIGMADESIGN we avoid this by testing our components and subsystems in the early stages of the product development process. Below are some considerations and details about the advantages of early subsystem testing shared by Piet Ganzer, SIGMADESIGN Director of Systems Engineering.
WHY TEST EARLY?
In product/machine design, the need for early component and subsystem testing is typically driven by one or more of these factors:
Quality – Component and subsystem testing allows for the evaluation of options to help select the best solution, prior to full system design and integration. If testing is saved until near integration, changes to a component or subsystem have large impacts on cost and delivery.
Cost – Full system testing can be too expensive at quantities needed to prove reliability. Choosing to test smaller, specific components / subsystems can help the project budget.
Delivery – If full system testing is desired, then it is gated by the longest lead time component or subsystem. Early testing of components and subsystems keeps the design process moving forward at a consistent pace since testing and design can be conducted in parallel.
The advantage of early subsystem testing is that clients are able to make data-driven decisions sooner in the product development cycle, at a lower testing cost. As an example, consider a product required to work reliably in both warm and cold environments. If a certain subsystem in the product works well at room temperature but is unable to meet functional requirements at below freezing conditions, the design team needs to understand this before the subsystem is incorporated into a product with an operating environment below freezing. Component and subsystem testing reduces the risk of finding reliability and functionality issues late in the development process. Of course, testing can be done throughout the entire development process, but at SIGMADESIGN, we strongly believe that testing early and often is beneficial.
HOW ARE TESTS CONDUCTED?
Systems Engineers are often responsible for the component and subsystem testing. First, critical specifications and/or outputs of the component or subsystem are identified. This includes understanding preliminary tolerance windows, based on the upstream and downstream subsystems. For example, if you have a power supply that is required to provide 5V DC to a motor and the motor will only function properly when the voltage is between 4.9 and 5.1 Volts, the tolerance window for the power supply is 5V +/- 0.1V and you will need to evaluate the power supply performance over its lifespan and across the range of environmental or use case scenarios (hot, cold, humid, dry, dropped, launched, shaken, tumbled, etc.).
SIGMADESIGN is uniquely equipped to implement early stage testing. With concept through production capabilities, we leverage our broad base of engineering capabilities to design custom, specialized test fixtures. Following the custom design, we use our machine shop and assembly lab to quickly build and qualify these fixtures so we can begin the custom component and subsystem test plan. These tests may take place in our environmental chamber, on our vibration table, or on any of our custom pieces of test equipment designed and built in-house.
Next, as tests are conducted SIGMADESIGN Systems Engineers utilize a testing database which can be customized to meet specific client requirements. By using this database and issue-tracking software (such as JIRA or Redmine), we ensure data integrity, real time data access, and extensive reporting/ analysis capabilities.
RELIABILITY ANALYSIS & DEMONSTRATION
The goal of reliability analysis is to determine if product samples or prototypes meet the functional, reliability and robustness requirements via a series of tests. The ideal test assesses multiple requirements (functional and reliability) in a variety of customer use case simulations. Data gathered from the product/prototype testing reveals whether a product is meeting the reliability requirements or identifying failure modes for engineering to address in the next iteration of the design. At the component, subsystem and system level, SIGMADESIGN Test Engineers conduct reliability analysis by using one of more of these tools/ approaches:
Weibull analysis
Accelerated life test analysis
Reliability Growth
Reliability block diagram (system reliability analysis)
Reliability growth model (Crowes for example)
Using these tools in the analysis process identifies where the product is on the reliability growth path and helps prioritize the design work required to meet the reliability targets. Also, this analysis allows for the creation of a preventative maintenance plan and the identification of spares needed. For the client, this provides an understanding that their product meets their reliability targets and gives a prediction of field failure rates.
SIGMADESIGN engineers have conducted reliability testing during the development of a wide range of consumer products. This testing allows us to measure the product reliability growth throughout the design process. In one case, the ultimate goal of the product was 95% product reliability at the 90% confidence bound. To assist our client in meeting this goal, SIGMADESIGN designed multiple test fixtures to simulate various customer use cases. We tested thousands of prototype and pre-production units to find the failure modes and provide the design engineers with detailed failure analysis reports. These detailed reports were valuable tools for our engineers as they made design decisions for the next iteration of the design. SIGMADESIGN test engineers utilize SQL and statistical software (such as Reliasoft products, Minitab, JMP, or Statistica) to collect worthwhile failure/ test data from the product tests conducted based on valid customer use cases.
FAILURE GENERATION
Another approach to component and subsystem testing is called failure generation. This strategy tests to the point of failure with the goal of finding the design's weak points. At SIGMADESIGN, we conduct failure generation testing at the component and subsystem level to ensure the most robust design possible. By adding external sources of stress in a way that simulates use cases, the functionality of the component/subsystem is pushed to the point of failure. The SIGMADESIGN test lab's comprehensive equipment allows us to conduct a wide variety of tests on any product. We offer a full suite of customized tests in these categories:
Environmental
Force / Load / Torque / Impact
Vibration / Shock / Drop
Compression / Tensile
Fatigue / Durability / Tribology
Lifecycle
Usability / Human Factors
Chemical Compatibility
Flame
Water Overpressure / Ingress
Corrosion
ESD / Impulse
Data-logging
Custom Fixturing & Tooling
Using appropriate instrumentation and measurement systems, test technicians gather precise data about the points of failure as the product undergoes a host of custom tests. With instrumentation in place, the technicians are able to work backwards from the failure point and identify exactly when the component, subsystem, or system began deteriorating to the point of failure. Then, data is compiled and given to the engineers who re-work the design in order to avoid failures. The new design is tested and this iteration repeats until the client requirements are met.
PRODUCT VERIFICATION
At SIGMADESIGN, we design based on clear requirements determined by our clients and the various industries for which we design. Collaboration between engineers and testing technicians allows quick and constant testing that establishes whether components, subsystems, and systems meet product requirements. Since SIGMADESIGN has a spectrum of capabilities in-house, the iteration process happens quickly and the design cycle is much faster than if third parties were involved. Testing early in the development stage verifies that the product requirements are understood and met. Additionally, it provides real time information that informs a functional, reliable and robust product for our clients. That is what we call Engineering Success.