BY BILL HUSEBY, PRESIDENT & CEO
I love product development, from Concept through Production. Many components have to be in place in order for great product development to happen. Sure, you need all the appropriate engineering disciplines. But you also need the other key contributors from Machinists, Technicians,  Buyers, Operators, Shipping/Receiving personnel and the plethora of other support crew.  However, all the best personnel resources don't do you any good unless there is collaboration.
To get a concept from design to production, it's vital that each person working on the project be in regular communication with the rest of the Team.  Of course, the Team most importantly includes the client.  It's essential that we think of everyone who "touches" a project as being one big Team.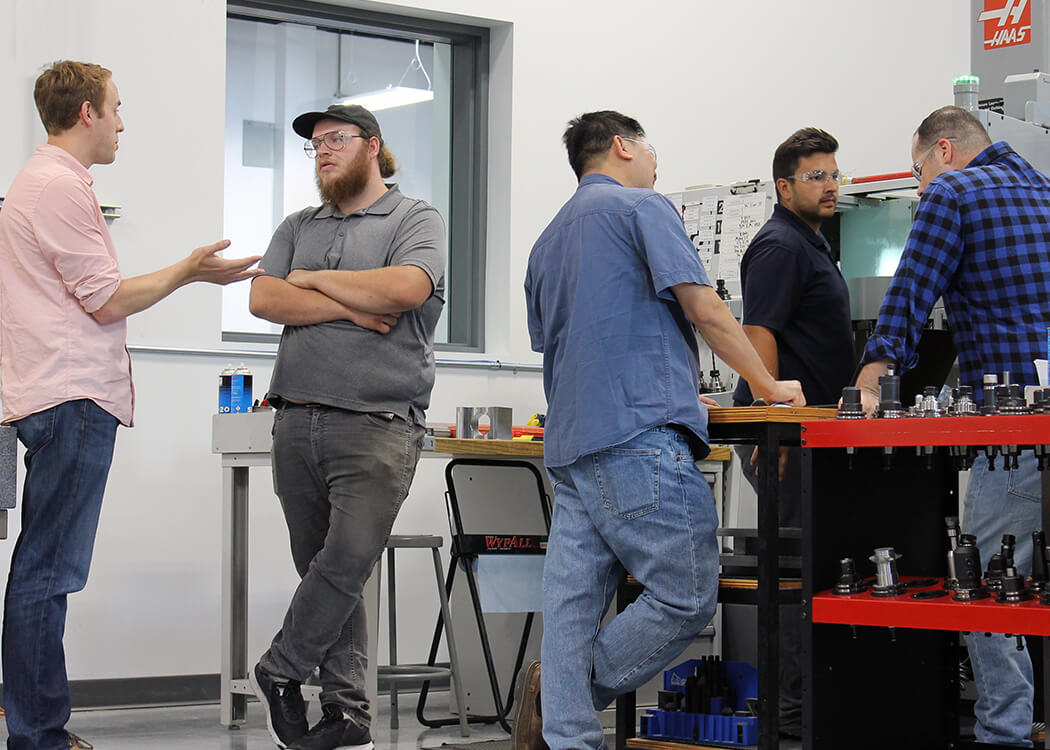 FORMAL COLLABORATION
So how do we do encourage collaboration at SIGMADESIGN? You probably heard about the recent purchase of our new World Headquarters in Camas, Washington. This 57,000 square foot building is home to about 120 of our 200+ employees. By consolidating several of our other locations under one roof, both the formal as well as the informal collaboration became easier. On the formal side, Project Managers can call together regular design reviews with Team members during each step of the Product Development process. We have a ton of conference rooms (all cleverly named but that is another story) where these reviews can be held.
INFORMAL COLLABORATION
On the informal side, it may look like a senior Engineer walking by a younger Engineer's desk on the way to the espresso machine and getting called over to look at a design and offer suggestions. Or it may look like a Software Engineer and a Mechanical Engineer pausing as they cross paths to discuss a project. This is why the open floor plan at the new building is so critical to our Product Development process. At other companies, Machinists and Lab Techs typically have to play phone tag with a Designer in a different office to get answers to their questions. But at SIGMADESIGN, I constantly see Engineers riding their scooters to the shop or the lab to collaborate face-to-face on a project.
At SIGMADESIGN, we love Product Development from beginning to end. This is why we do what it takes to make collaboration happen all over the place.
Best,
Bill